Vvvvrooom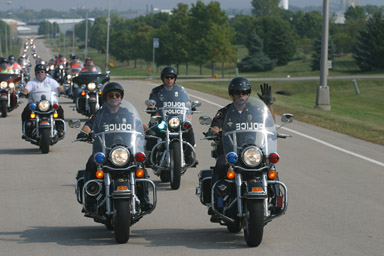 That's the sound outside of my window right now. There's also a whole lot of biker music blazing. Tonight I get to explore my parking lot which has been transformed into a music and beer venue for the official five days of the 105th Harley Davidson Anniversary. And the exploring will be done with very good company. Michael Koryta is here in town today, talking books with fans at Mystery One and we get to play for a bit after the signing.
Bouchercon is now all consuming and I will be laboring over Labor Day, available even during Barack's speech tomorrow night. If you need me, I'm here.
One of our favorite people and one of the genre's greatest scribes was on just about everybody's wish list to attend Bouchercon. It cannot come to pass and I know I'll miss him but he's going to be plenty busy here in the States and the folks at Little,Brown have been kind enough to share his itinerary with us. Ian Rankin is my favorite writer. And this October marks the end of one chapter of his writing career and the beginning of the next. EXIT MUSIC is the final book in his series featuring everyone's favorite police John Rebus. A bestseller across the globe, The American release is set for the last week in September. Although he's going to miss this Bouchercon he's been very supportive of it since the very beginning and is a true friend of every Bouchercon. So visit him along his travels if you can, buy the book,
and raise a glass in fond farewell to John Rebus, Siobhan, and the many characters he's created within this series.
Here's that list, contact the bookstores for more information
10/01: Washington, DC
07:30 PM
BORDERS BAILEYS CROSSROADS (#45) -- Reading / signing
5871 Crossroad Center Way, Baileys Crossroads, VA
10/02: Raleigh-Durham, NC
7:30 PM
QUAIL RIDGE BOOKS -- Formal Reading/Signing
3522 Wade Avenue Raleigh, NC 27607
10/03: Chicago, IL
07:00 PM
BORDERS #495 - LAGRANGE -- Reading / signing
1 N. La Grange Rd LaGrange, IL 60525
10/06: Seattle-Tacoma, WA
12:00 PM
SEATTLE MYSTERY BOOKS -- Book signing
117 Cherry Street Seattle, WA 98104
10/07: Portland, OR
7:00 PM
POWELL'S BOOKSTORE -- Formal reading/Signing
Cedar Hills Crossing 3415 SW Cedar Hills Blvd Beaverton, OR 97209
10/08: Houston, TX
06:30 PM
MURDER BY THE BOOK -- Reading / signing
2342 Bassinet Houston, TX 77005